How to readjust Balance Required
Click Dashboard from the tab list.
Click Stop。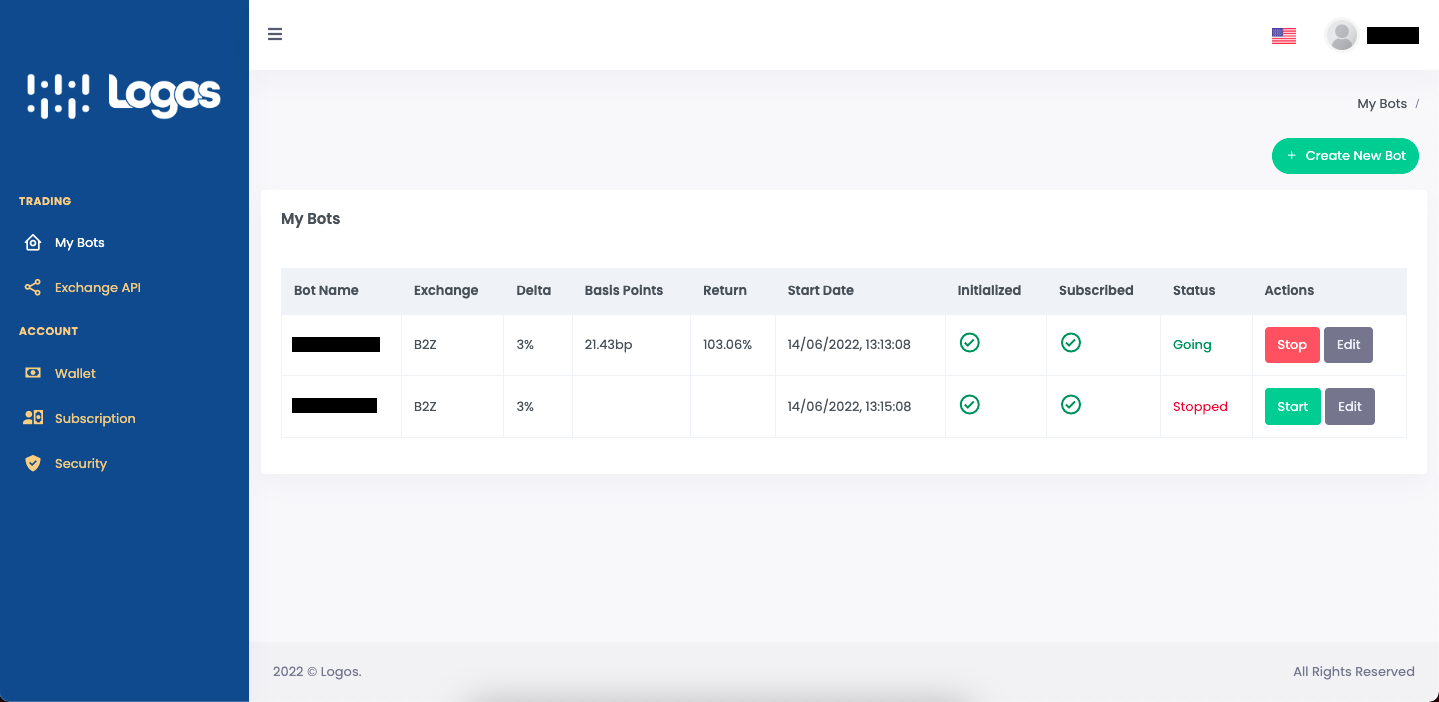 Check if the balance is more than 5% apart.
Click Stop if you are more than 5% away.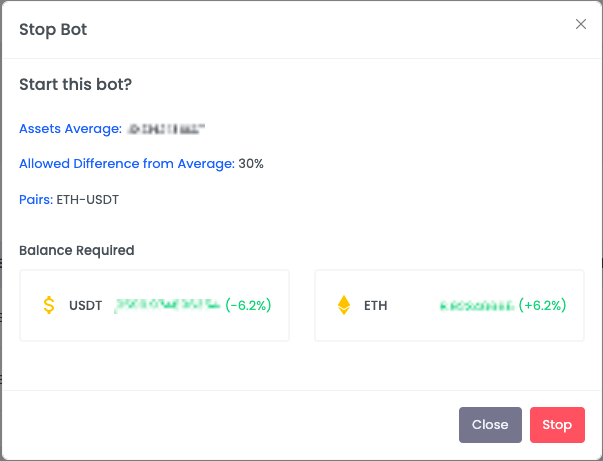 Click the actual item in the upper left.
Click the stock whose balance you want to adjust from the list on the left.
If BTC exceeds + 5%, reduce the quantity of BTC。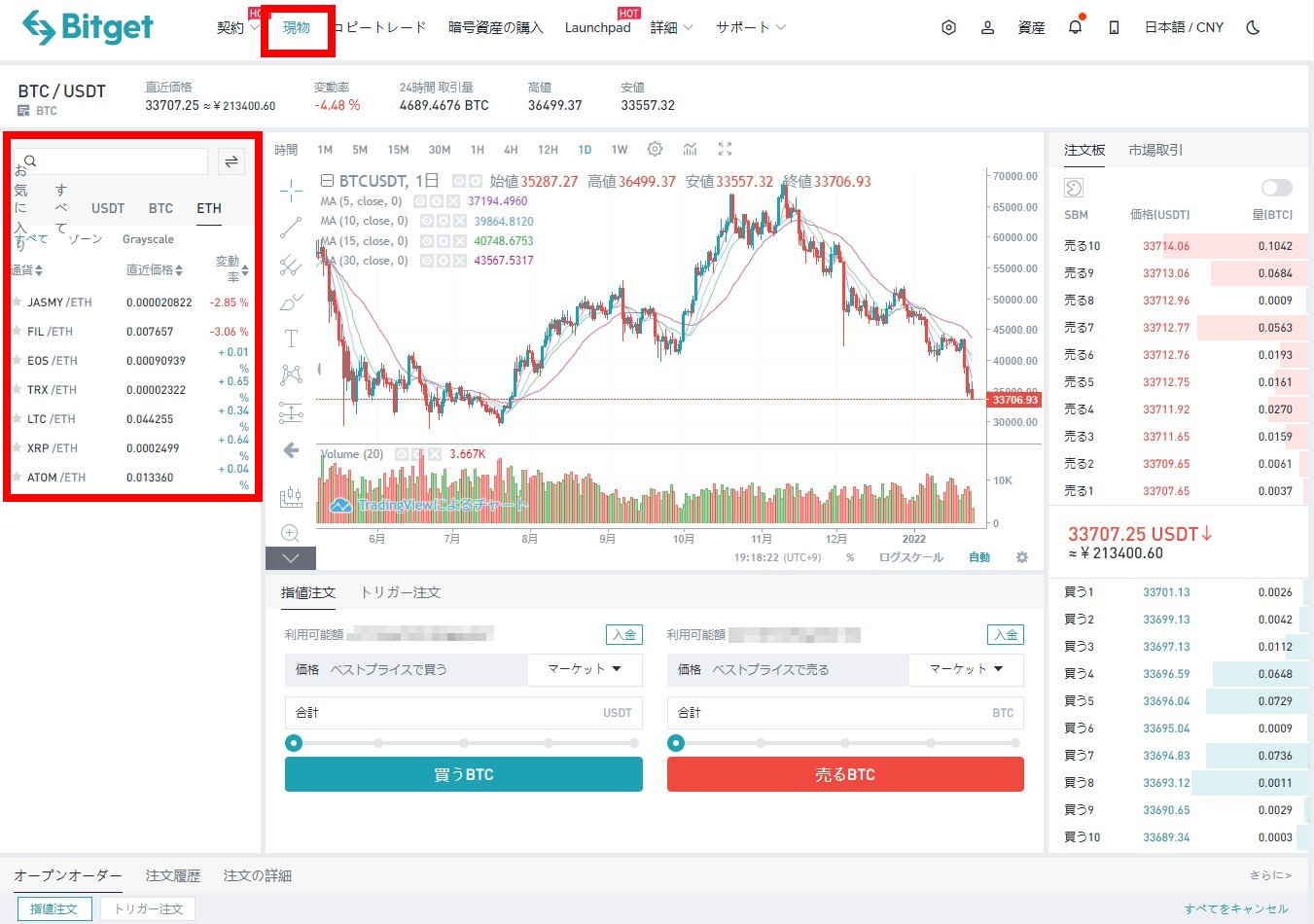 Move the slide bar at the bottom and click either [Buy ETH] or [Sell ETH].
example
BTC(+3.5%)
ETH(-2.4%)
ATOM(+1.1%)
In the case of, move the slide bar up to 2% and click [Buy ETH].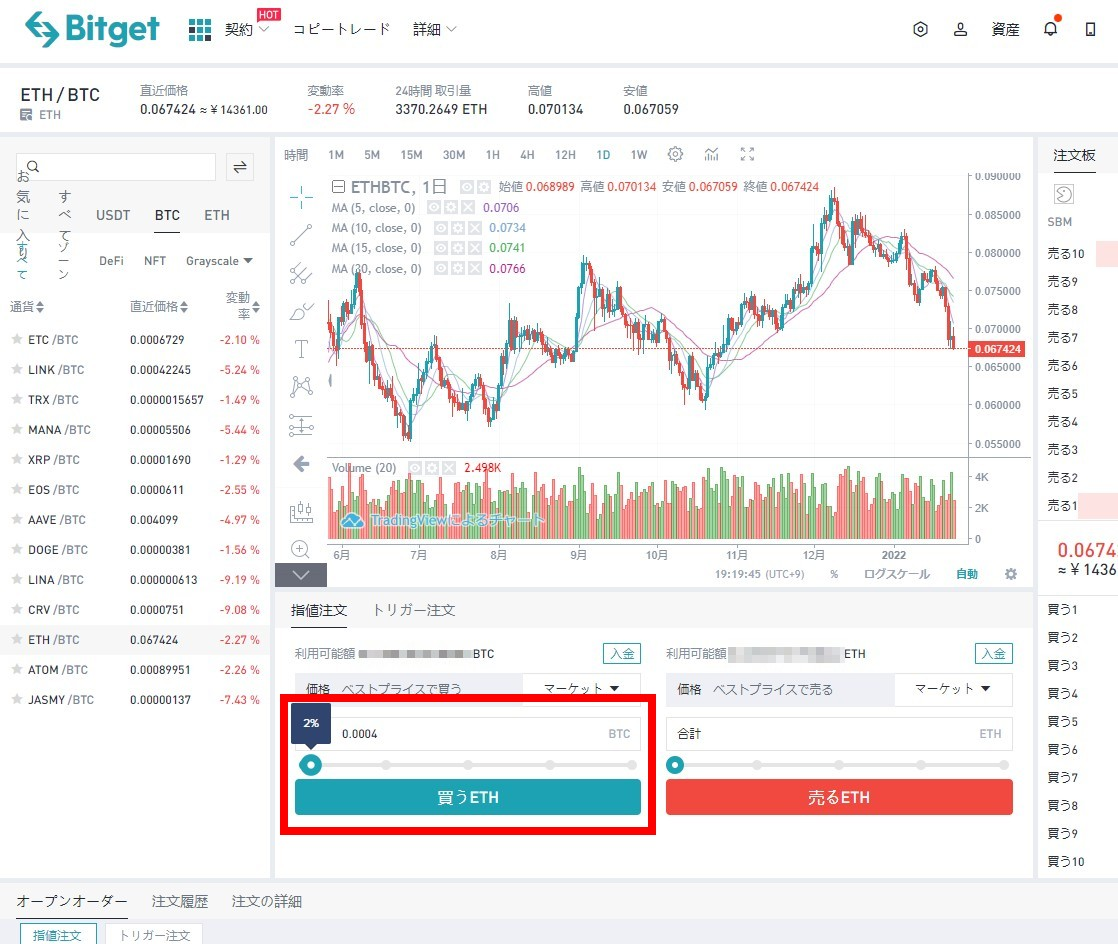 Click Dashboard and then Start.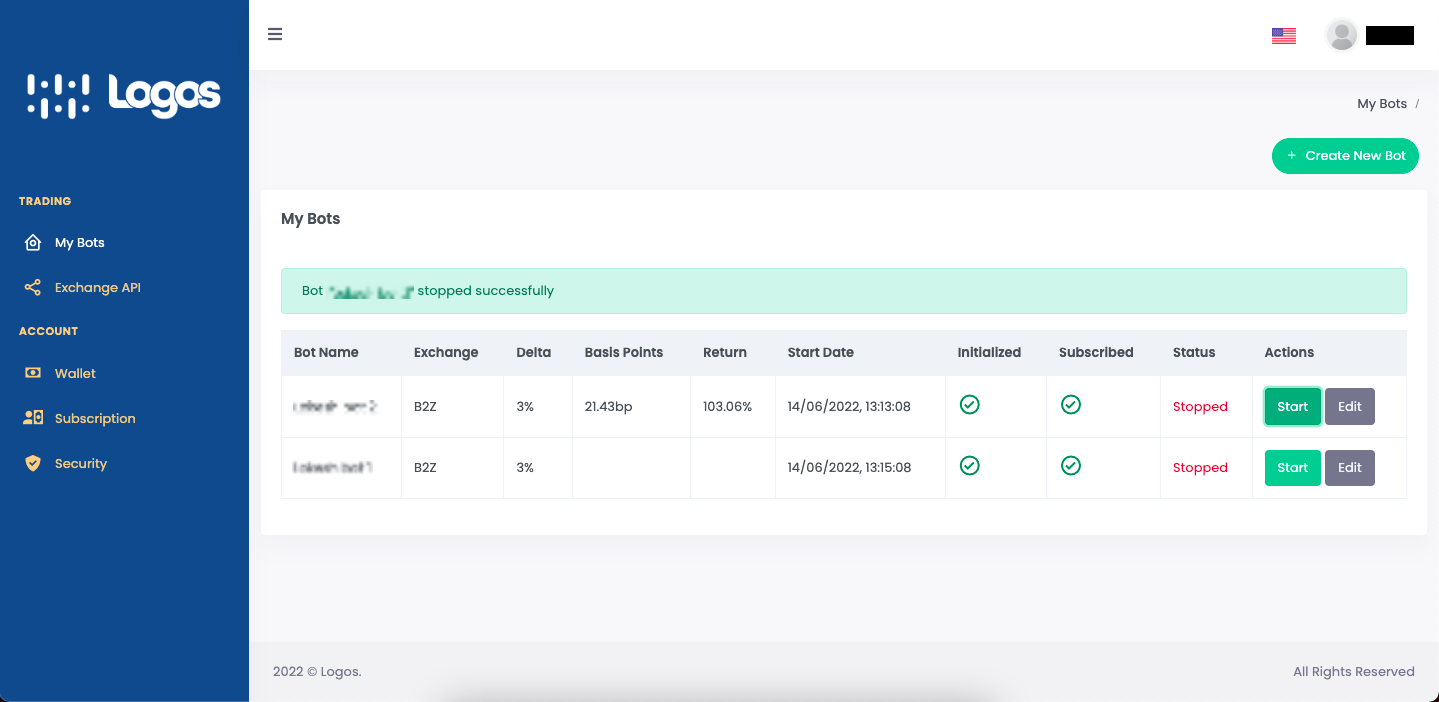 Make sure the balance is within 5% and click Start to complete.