API key・API Secretの設定方法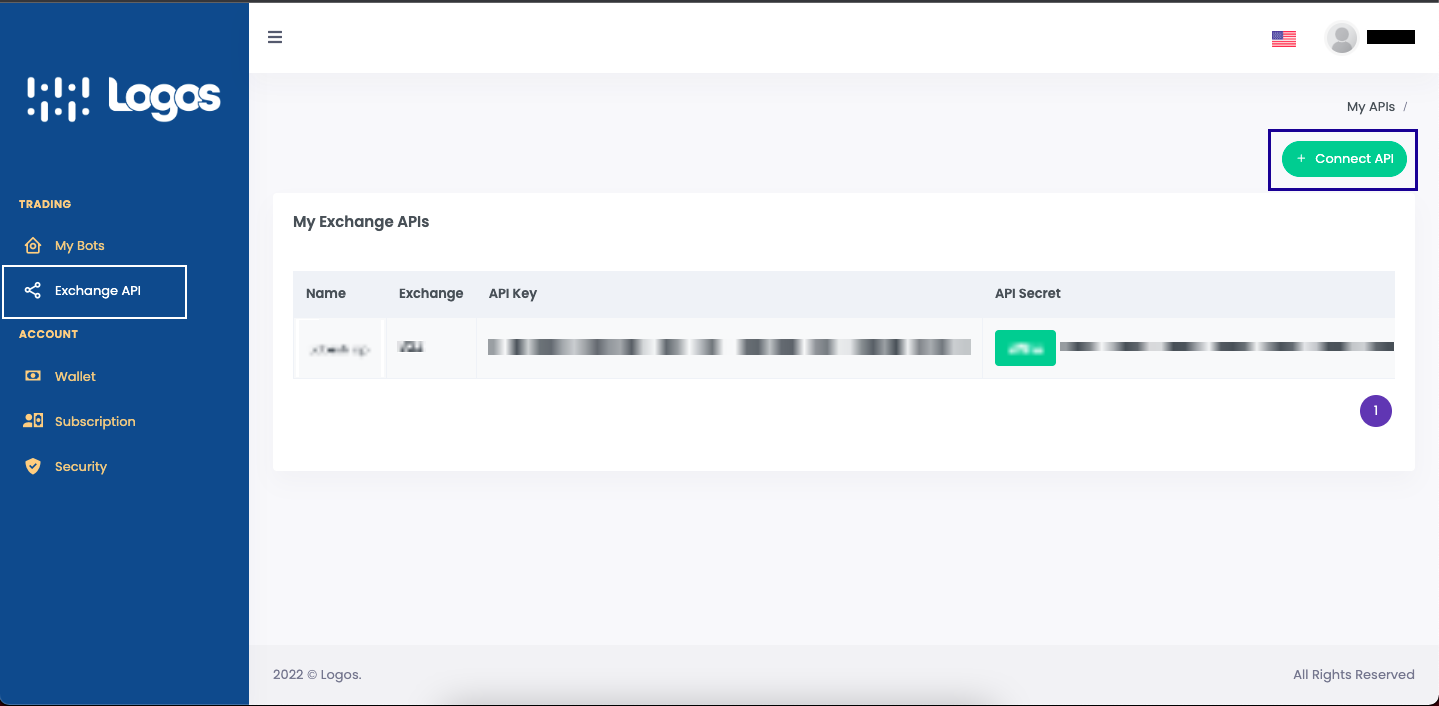 「Exchange API」Click.
「Connect API」Click.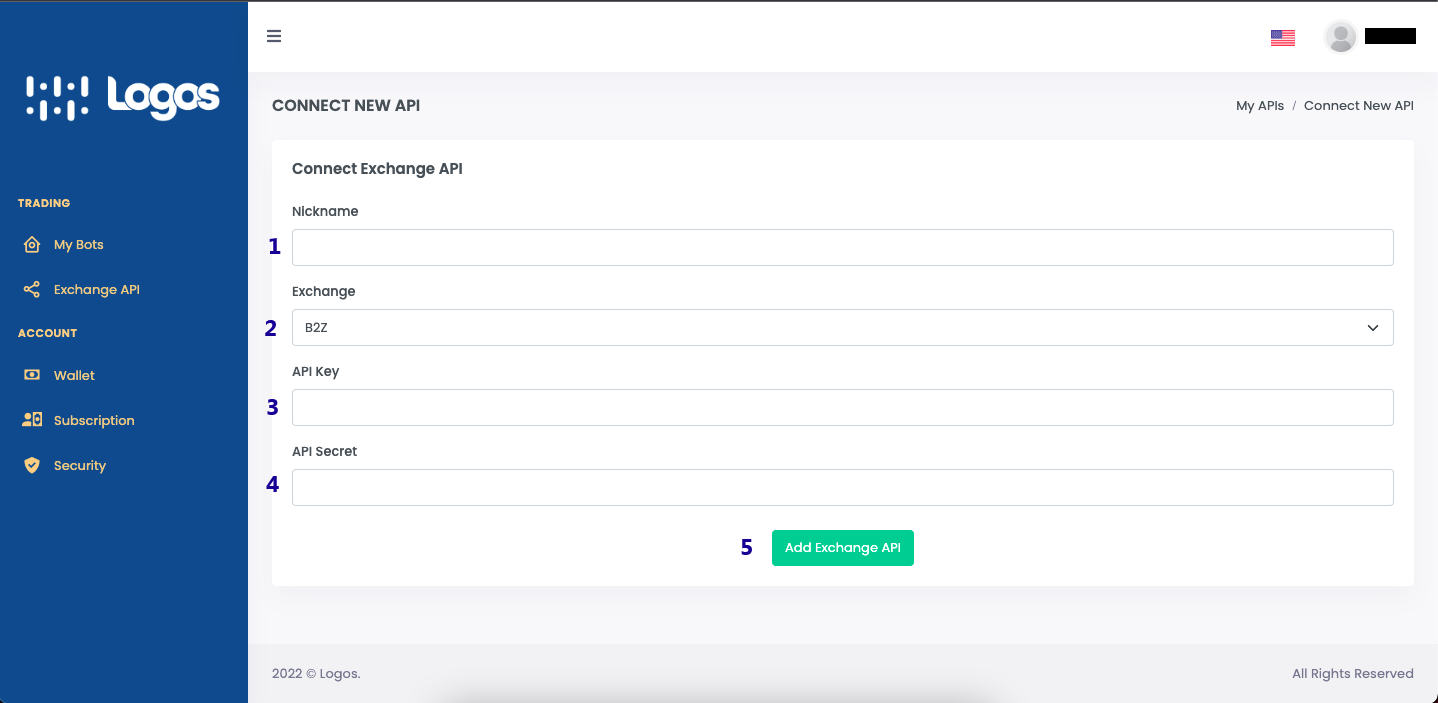 ①Nickname:API Set the name of.
②Exchange:Bitget Check if it is.
③API Key: Copy and paste the Bitget API key.
④API Secret:Paste the Bitget key selection.
⑤Passphrase:Enter your password.
※The password is"Bitget API settingsIt must be the same as the password used in.
⑥Add Exchange Click API.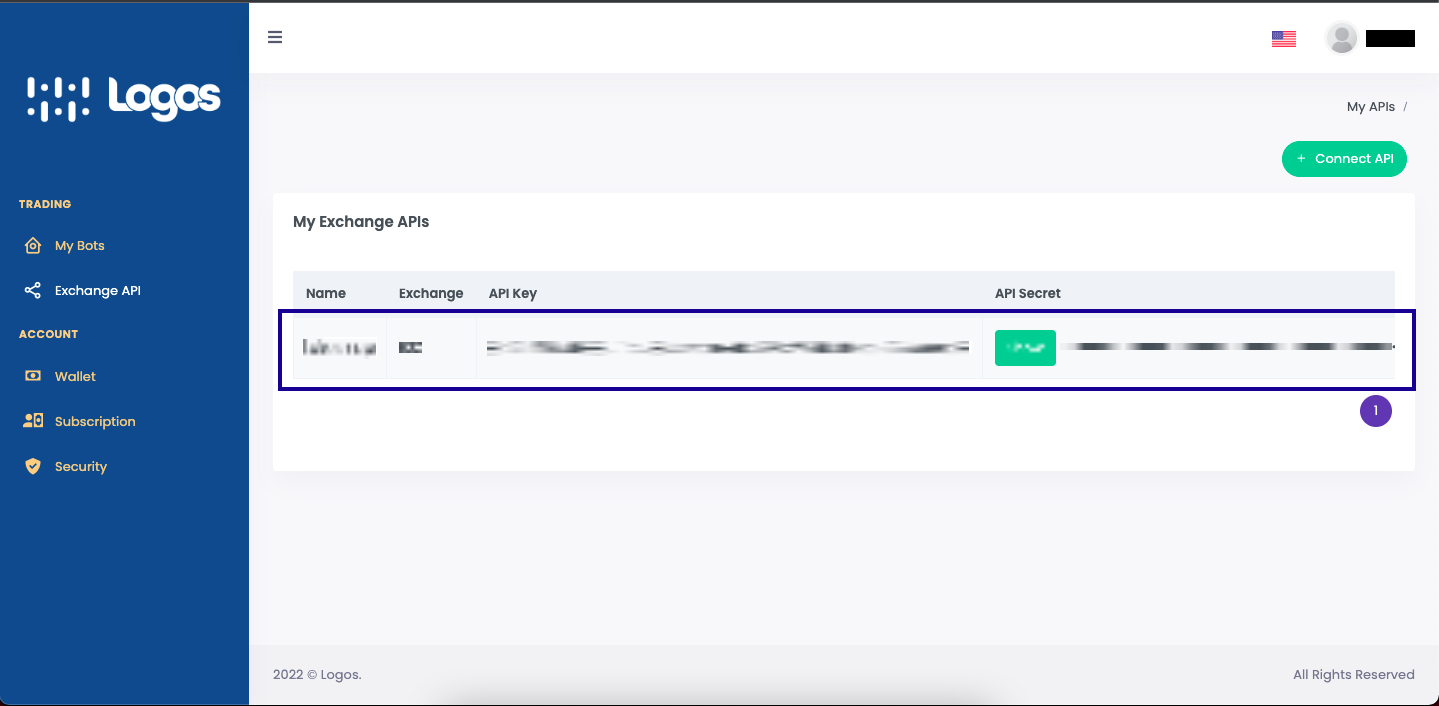 My Exchange If the API you added earlier is displayed in the list of APIs, you are done.